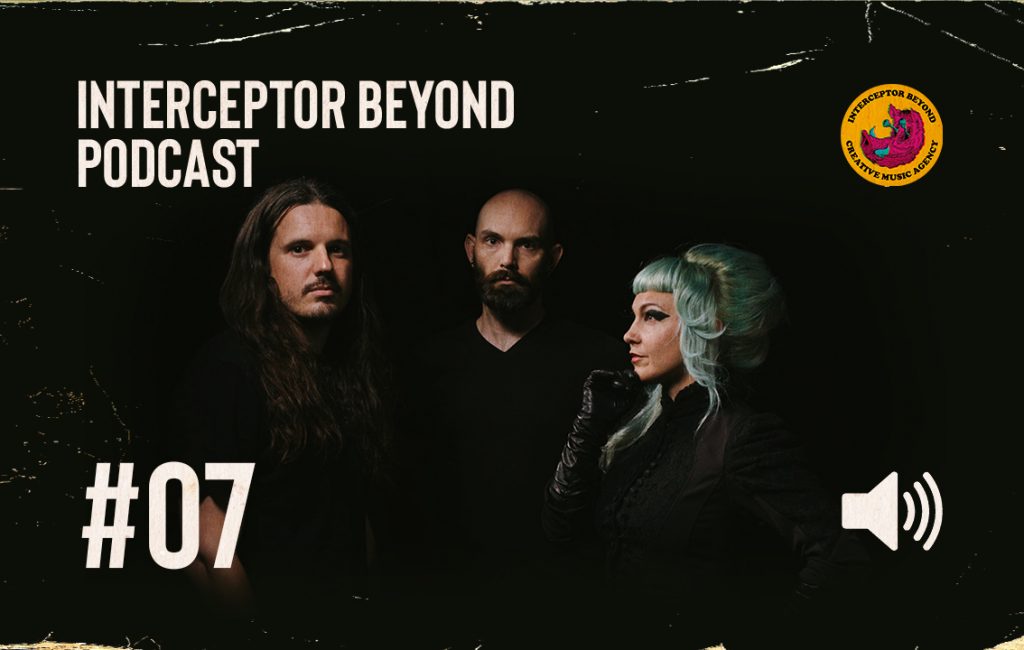 Brume are a San Francisco-based doom metal trio who combine the weight of Black Sabbath's pioneering distorted riffs with the graceful beauty of singers like Bjork and Portishead's Beth Gibbons.
Website: https://www.brumeband.com/
Spotify: https://open.spotify.com/artist/4gOhuBCHzUg7uQpINZhJIA
Apple Music: https://music.apple.com/us/artist/brume/492509385
Bandcamp: https://brumesf.bandcamp.com/
YouTube: https://www.youtube.com/channel/UCJL1dn5FM6iTHeFXlNAiHGw
Instagram: https://www.instagram.com/brumeband/
Facebook: https://www.facebook.com/brumeband
_
Don't forget to follow this podcast everywhere you get your podcasts. If you dig the show, please leave a rating on Spotify, cos it helps a lot.
_
Send your opinions, comments and suggestions to podcast@interceptorbeyond.com
_
Get super important updates from Interceptor Beyond: https://bit.ly/InterceptorBeyondNewsletter
_
Interceptor Beyond assists rock musicians on their journey through the music industry.
In this podcast series, Interceptor Beyond interviews up-and-coming and established music artists who share their knowledge about the modern music industry.
_
Follow Interceptor Beyond online here:
Website: https://www.interceptorbeyond.com
Instagram: https://www.instagram.com/interceptorbeyond/
Facebook: https://www.facebook.com/interceptorbeyond
TikTok: https://www.tiktok.com/@interceptorbeyondTwitter: https://twitter.com/interceptorbynd