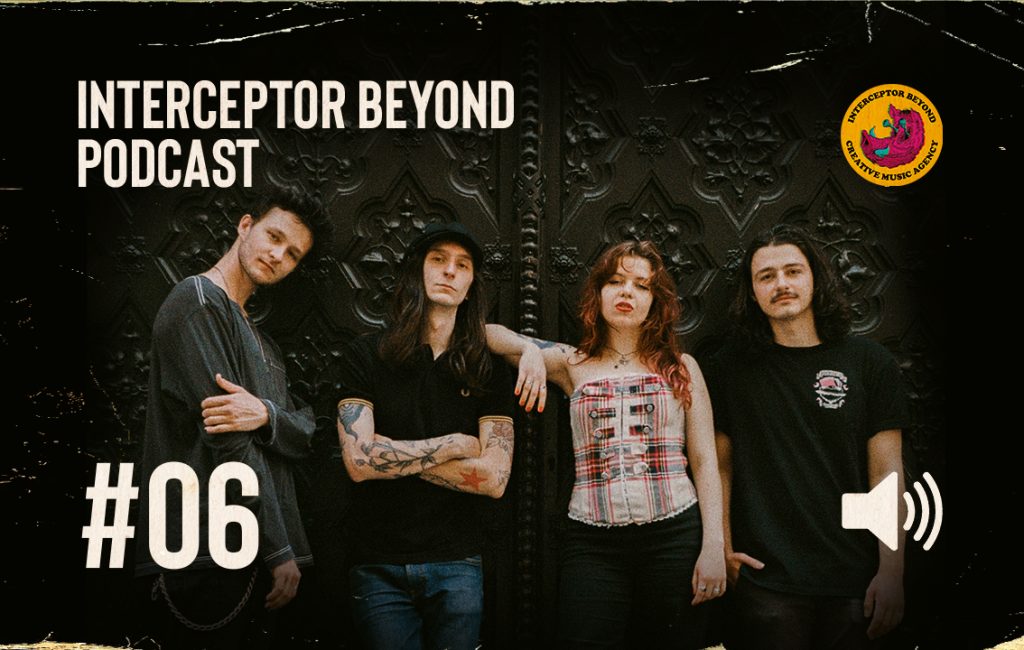 Burnswell – an experienced group of musicians, from a plethora of different musical backgrounds. With beautifully versatile vocals, hard-hitting guitar riffs, groovy bass lines and some badass drums, the set-up is complete. Seeing them live is an experience all on its own. With their new single Twenties Forever the band tells a coming of age story drenched in rebellion and nostalgia. It's about trying to find your place in a doomed world but hoping for a bright future.
Website: https://www.burnswellmusic.com/
Spotify: https://open.spotify.com/artist/73Y4XWLx4zz9KsngWjE3kw
Instagram: https://www.instagram.com/burnswellband/
Facebook: https://www.facebook.com/burnswellband
TikTok: https://www.tiktok.com/@burnswellband
_
Don't forget to follow this podcast everywhere you get your podcasts. If you dig the show, please leave a rating on Spotify, cos it helps a lot.
_
Send your opinions, comments and suggestions to podcast@interceptorbeyond.com
_
Get super important updates from Interceptor Beyond: https://bit.ly/InterceptorBeyondNewsletter
_
Interceptor Beyond assists rock musicians on their journey through the music industry.
In this podcast series, Interceptor Beyond interviews up-and-coming and established music artists who share their knowledge about the modern music industry.
_
Follow Interceptor Beyond online here:
Website: https://www.interceptorbeyond.com
Instagram: https://www.instagram.com/interceptorbeyond/
Facebook: https://www.facebook.com/interceptorbeyond
TikTok: https://www.tiktok.com/@interceptorbeyond
Twitter: https://twitter.com/interceptorbynd