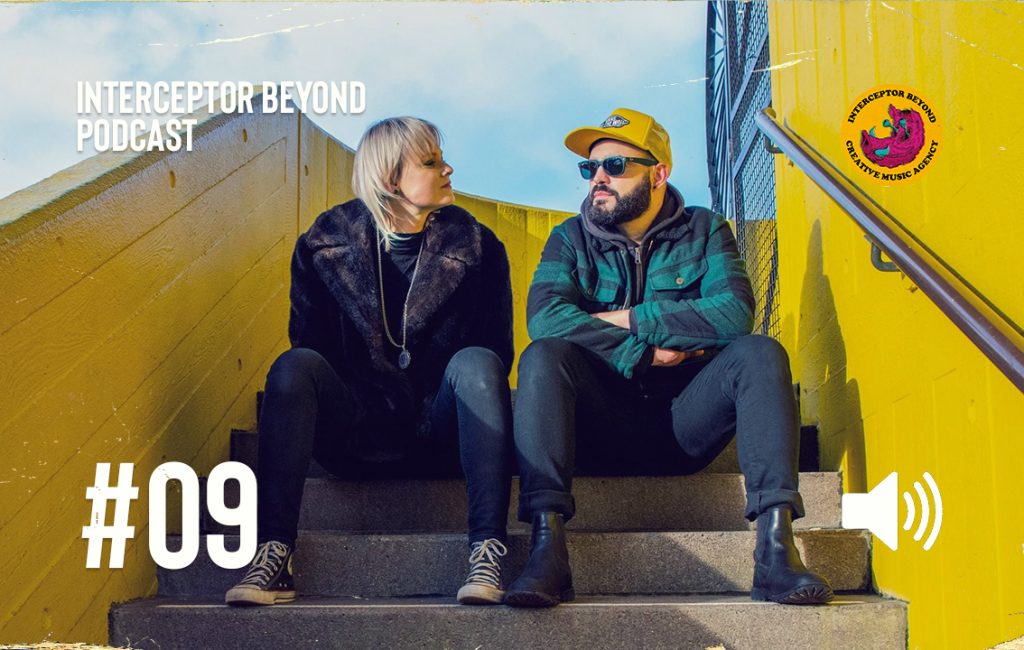 Yur Mum are a Brazilian rock duo, formed by Anelise Kunz (bass/Vocals) and Fabio Couto (drums), based in London. The band, who've been active since 2016, have played shows around the world, sharing the stage with DIY stalwarts like Maid Of Ace, Svetlanas, Healthy Junkies, Hands Off Gretel, I-Destroy & Dream Nails, as well as modern-day legends such as New Model Army, The Adolescents, Vice Squad, Kirk Brandon, UK Subs, The Vibrators and TV Smith.
In 2021 they signed to Chapter 22 Records, home of Dawn After Dark & Balaam And The Angel, in the UK and M&O Music in France for their new album, their first as a duo, Tropical Fuzz.
In order to write their future, the couple had to first revisit their roots, which resulted in a crossover of heavy rock, with melody, groove and a punk attitude.
Website:https://www.yurmum.com
Spotify:https://open.spotify.com/artist/0Y7bVJMoVMR9nipVBOiXRt
Bandcamp:https://yurmum.bandcamp.com/
YouTube:https://www.youtube.com/yurmum
Instagram:https://www.instagram.com/yurmum_official/
Facebook:https://www.facebook.com/yurmumrocks
_
Support the podcast by visiting our Patreon page at the link below. For a few euros a month you can get early access to next week's episode and get a shoutout on a future episode.
_
Don't forget to follow this podcast everywhere you get your podcasts. If you dig the show, please leave a rating on Spotify, cos it helps a lot.
_
Send your opinions, comments and suggestions to podcast@interceptorbeyond.com
_
Get super important updates from Interceptor Beyond: https://bit.ly/InterceptorBeyondNewsletter
_
Interceptor Beyond assists rock musicians on their journey through the music industry.
In this podcast series, Interceptor Beyond interviews up-and-coming and established music artists who share their knowledge about the modern music industry.
_
Follow Interceptor Beyond online here:
Website: https://www.interceptorbeyond.com
Instagram: https://www.instagram.com/interceptorbeyond/
Facebook: https://www.facebook.com/interceptorbeyond
TikTok: https://www.tiktok.com/@interceptorbeyond