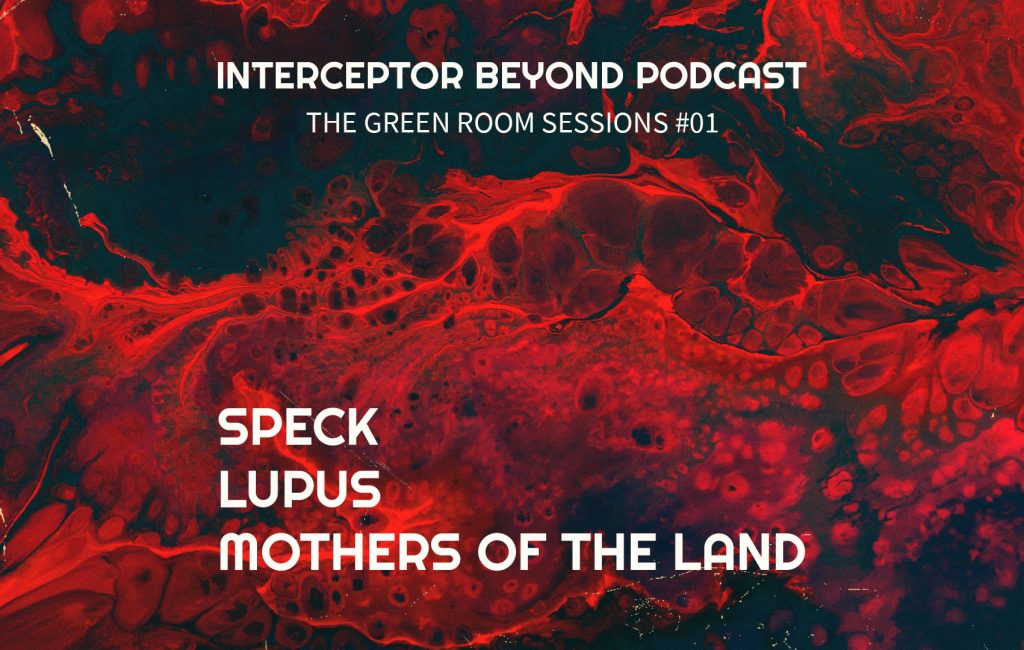 The Green Room Sessions #01
Available on all platforms: https://anchor.fm/interceptorbeyond
You can support the podcast by subscribing to the Patreon page. Your donations help the podcast grow and improve in quality: https://www.patreon.com/interceptorbeyond
_
► Speck
SPECK from Vienna, Austria. Driving beats, groovy bass and angry cat guitar screams. A trio performing high energy space kraut rituals since 2019.
https://speckspeckspeck.bandcamp.com
https://www.instagram.com/speck_speck_speck/
https://www.facebook.com/speckspeckspeck
_
► Lupus
https://lupus4.bandcamp.com/releases
https://www.instagram.com/lupus_band
https://www.facebook.com/Lupusband
_
► Mothers of the Land
The riff-smiths Mothers of the Land, have gained a reputation in the Austrian scene as an instrumental quartet that invites you to drift away and let loose with their sprawling psychedelic rock epics. Their debut album "Temple without Walls" thunders with a heavy twin guitar assault mounted on a Proto-Metal body, and was recorded live in the studio without overdubs.
https://mothersoftheland.bandcamp.com/music
https://www.instagram.com/mothersoftheland/
https://www.facebook.com/mothersoftheland
_
00:00 Intro
01:19 Interview with Speck
30:57 SPECK – Unkraut
39:03 Interview with Lupus
01:10:21 LUPUS – Bootless
01:22:21 Interview with Mothers of the Land
01:48:13 Mothers of the Land – Showdown
01:57:07 Outro
_
Don't forget to follow this podcast everywhere you get your podcasts. If you dig the show, please leave a rating on Spotify, cos it helps a lot.
_
Send your opinions, comments and suggestions to podcast@interceptorbeyond.com
_
Get super important updates from Interceptor Beyond: https://bit.ly/InterceptorBeyondNewsletter
_
Interceptor Beyond assists rock musicians on their journey through the music industry.
In this podcast series, Interceptor Beyond interviews up-and-coming and established music artists who share their knowledge about the modern music industry.
_
Follow Interceptor Beyond online here:
Website: https://www.interceptorbeyond.com
Instagram: https://www.instagram.com/interceptorbeyond/
Facebook: https://www.facebook.com/interceptorbeyond
TikTok: https://www.tiktok.com/@interceptorbeyond
Twitter: https://twitter.com/interceptorbynd