The Process:
SteSy "Blaze" Album Cover
SteSy band wanted something bright and eye-popping for their cover.

The album would be somehow connected to crystals.

I researched album covers in that music genre at that time, what was done before, how eye-popping could we go and a new art style I would like to try.

I was always a fan of Robert Beatty the man behind the Tame Impala's "Currents" art. He and I really dig 70's art style. In his blog, he described his art method of achieving that look. It was a perfect chance to learn a new technique.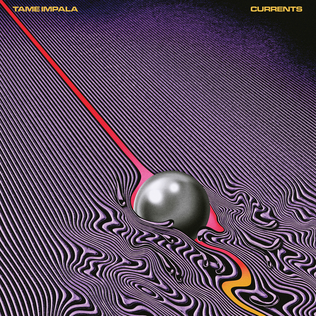 I did several simple proof-of-concept drawings.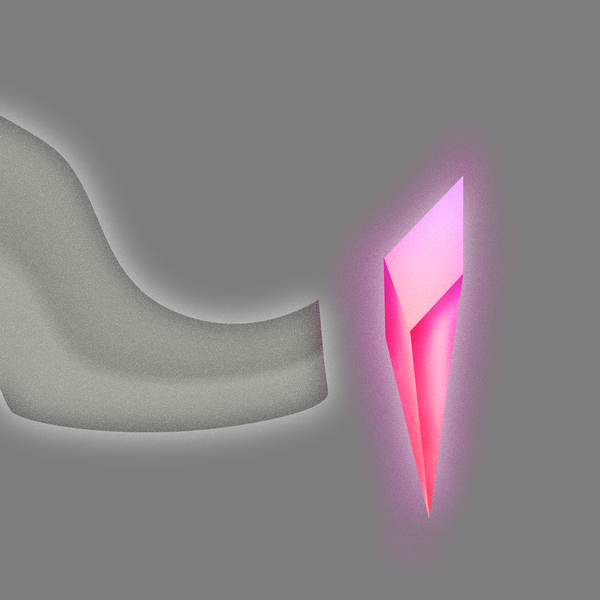 After all the research it was time for the sketches.
The main ideas were sent to the band.
The band chose #5.

I did more research on crystals and drew a sketch.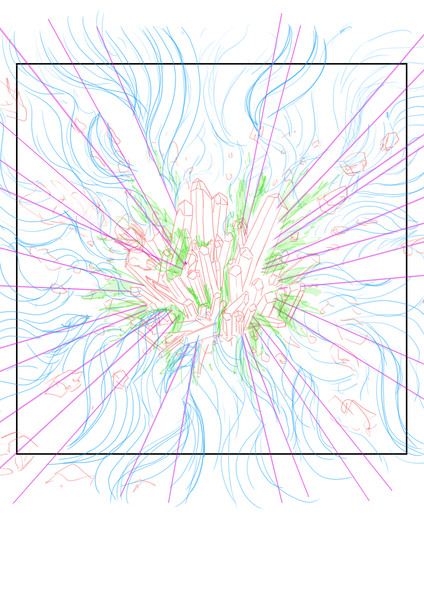 The crystal consists of several planes. I drew the planes of crystals in middle grey in Illustrator and exported them to Photoshop as separate layers.

I did the shadows of each plane and applied the colour gradient.

With a soft airbrush, I drew the main lights and the glow layer by layer, the old school way.

Then did the background and the titles.

In the end, there were thousands of layers as if it is a real painting.

Then added grain that gives the cover a nice paper feel and makes the gradients look natural.

Final