The Process: Replacire – Do not deviate.
Animated music video
All starts with the song and the lyrics, paying attention to the theme, tempo and interesting audio moments.
###

###
The lyrics:
Do Not Deviate
No
Do not deviate from the road that you claim
Cracks and spit, blood and hate
Higher than life and pain

Oh violent one, your mission is dripping from your skin
But with such a scar, how could you keep the fear so thin?
Just keep it coming, cause the world's right over there
So
Do not deviate from the road that you claim
I'm afraid its too late to assign who's to blame
I'd tell you to let go if I thought it'd help at all
But I think the order's much too tall
Burn
Burn it forever

Seas of flame seem endless from the sky
It's all that connects the shoreline

The currents underneath reach the core of the earth
Crystalized fragments of a slow rebirth
Shield the fragments from the sun

You will die before you harness the strength to carry on
In a world without betrayal, in a world without harm

Oh silent one, you'll fall before you see the ledge
So let the fire paint the wall that stands before the edge
Just keep it coming, cause your world's no longer there
###
The band: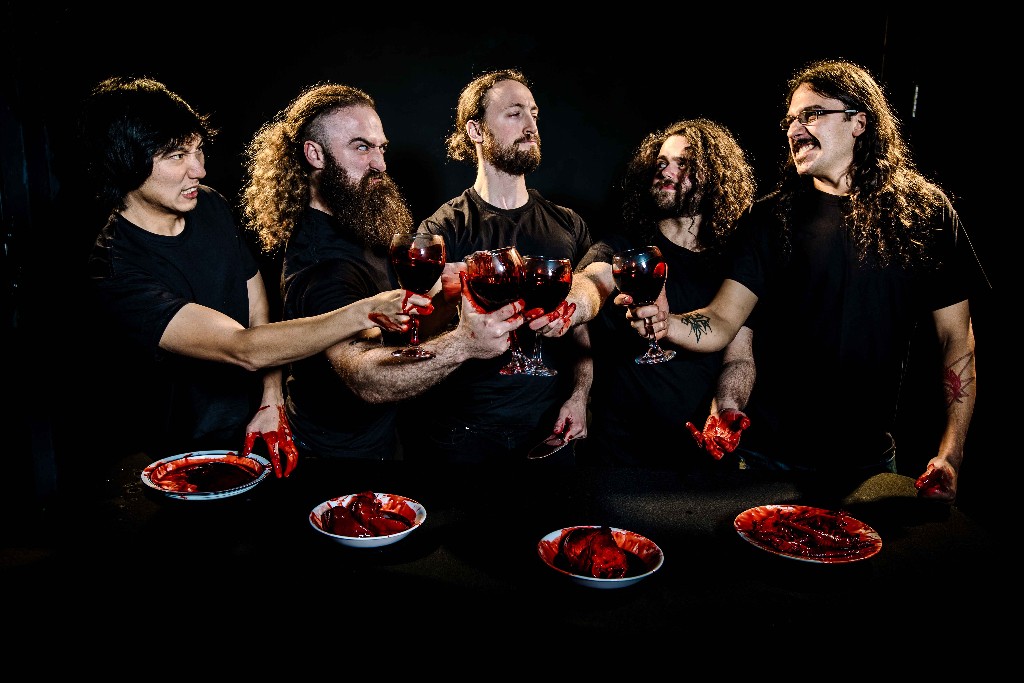 ###
During the talk we develop the general direction. This time a total creative freedom.
###
The pre-production:
The research starts. The song is played on a loop for thousands of times. The story is developed. The script is written. Some concept art and finally the general storyboards are drawn. Everything is presented to the band for approval. It's easier to correct the story at this stage than during the production.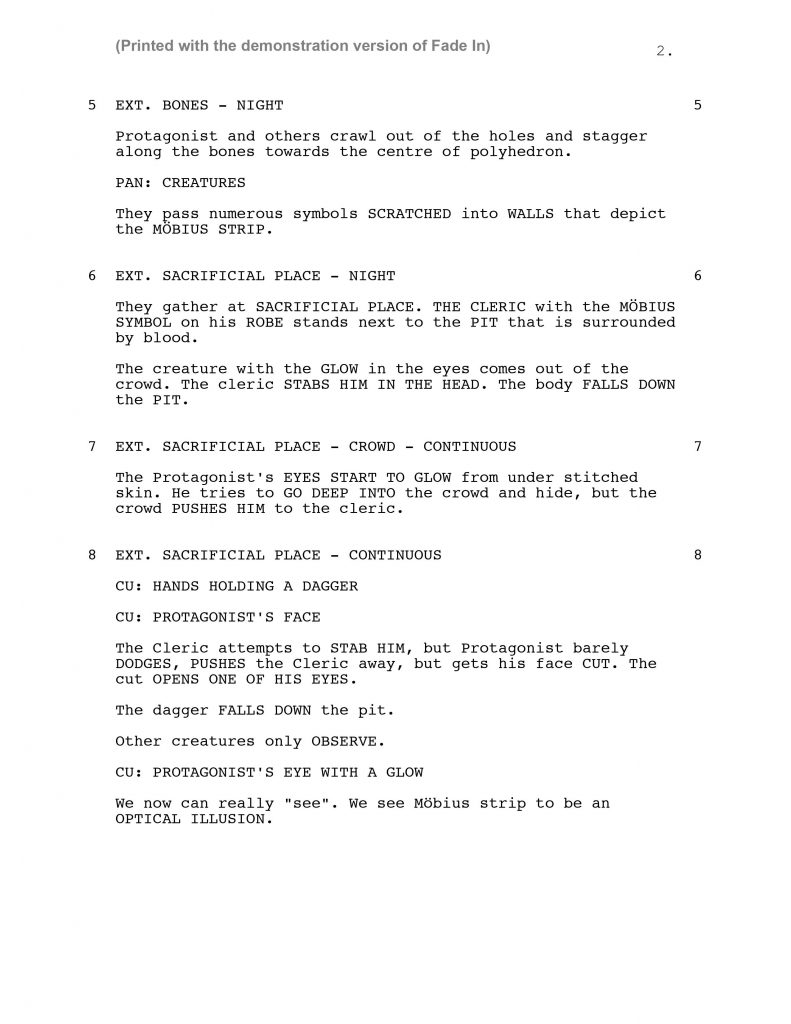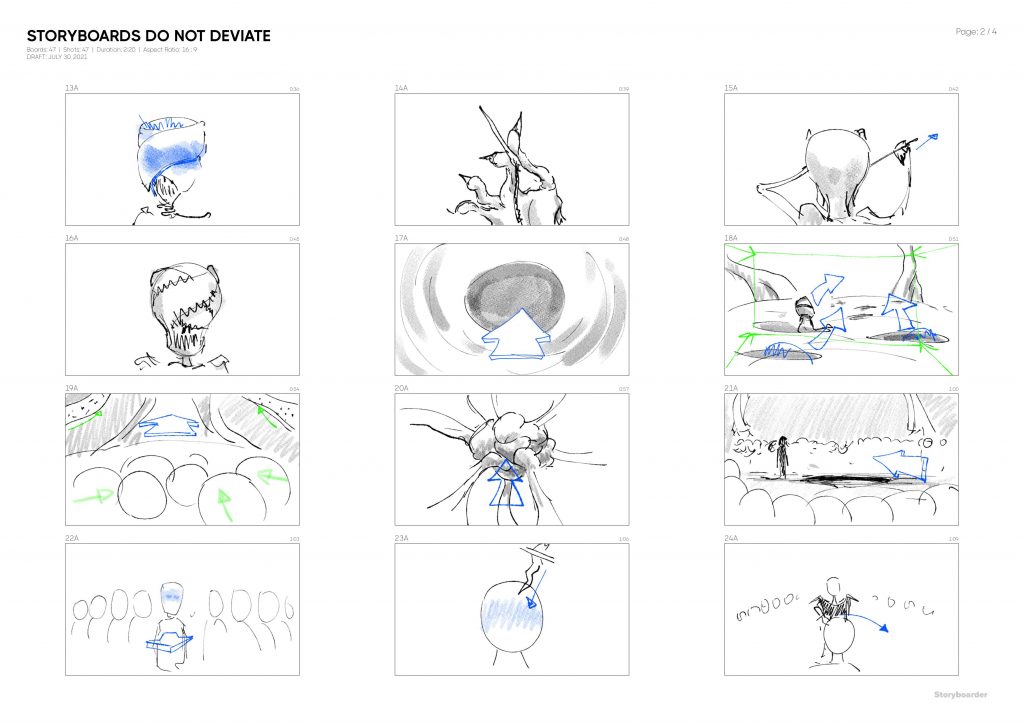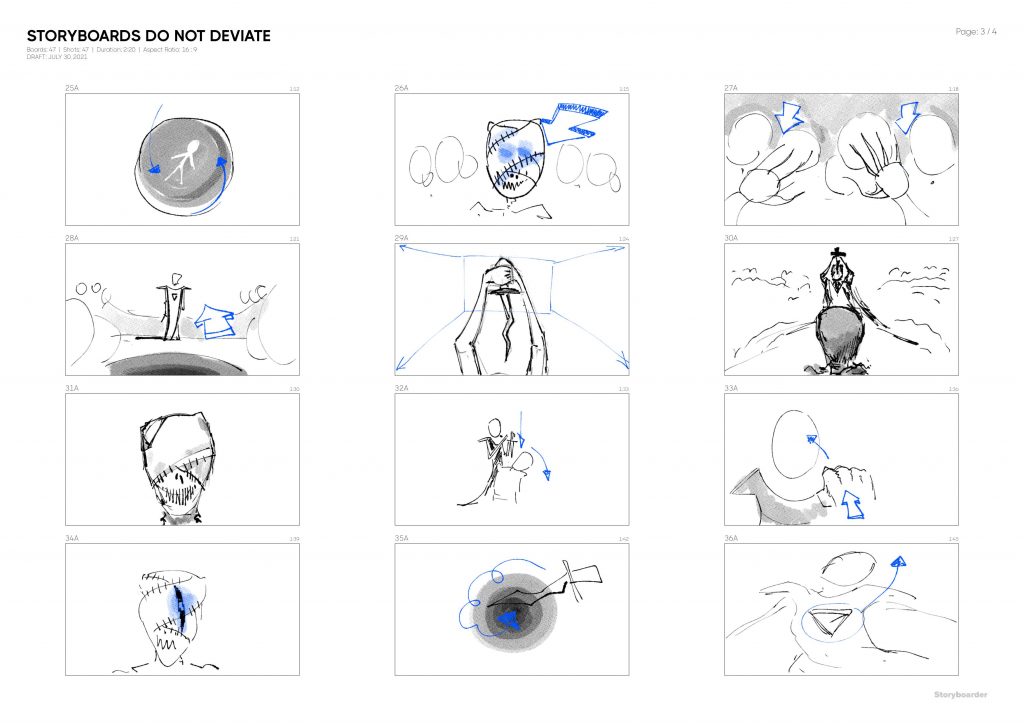 ###
The band gives a green light.
###
The production begins.
Gathering of the assets: photos and references.
Drawings are made.
Collages are collaged.
The shot list is created.
The wall becomes "alive".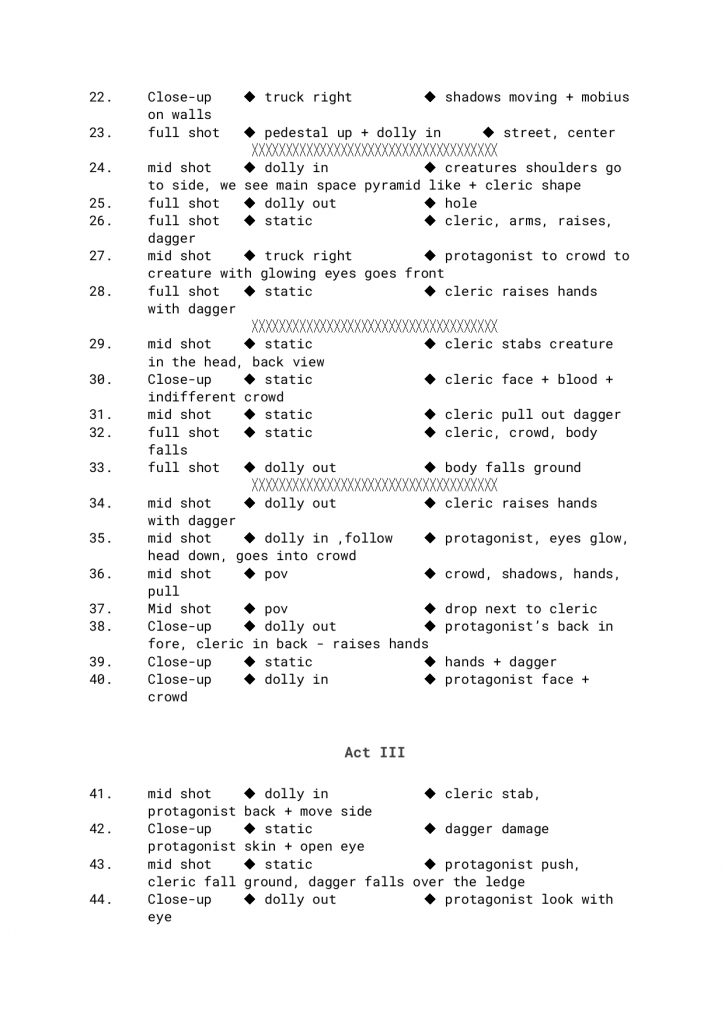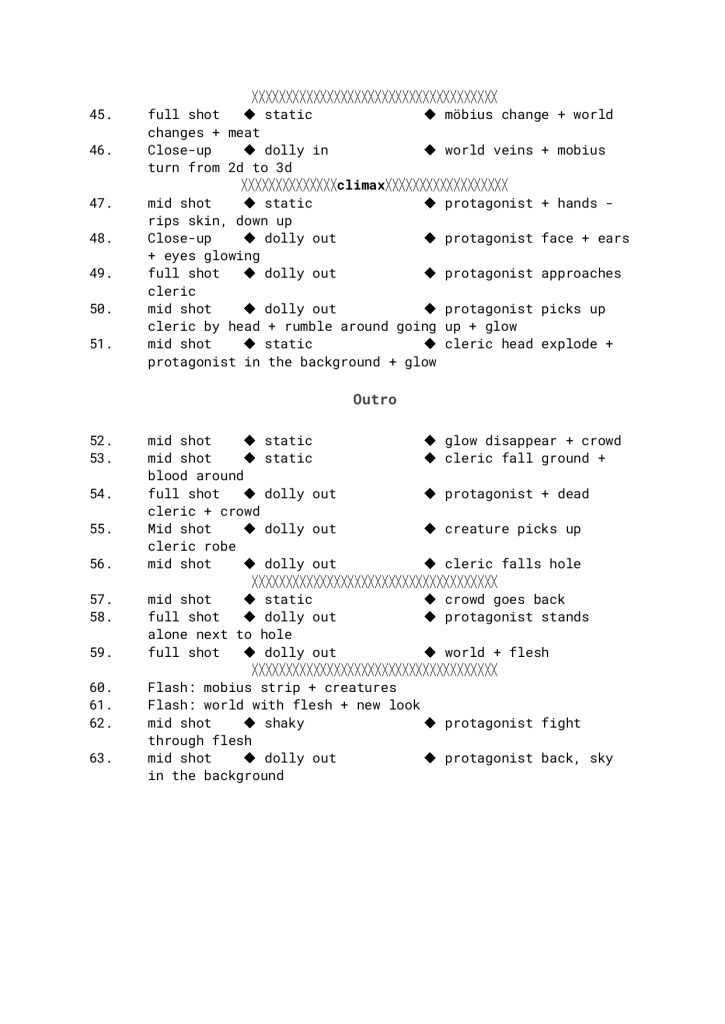 ###
The wall at the end of the process.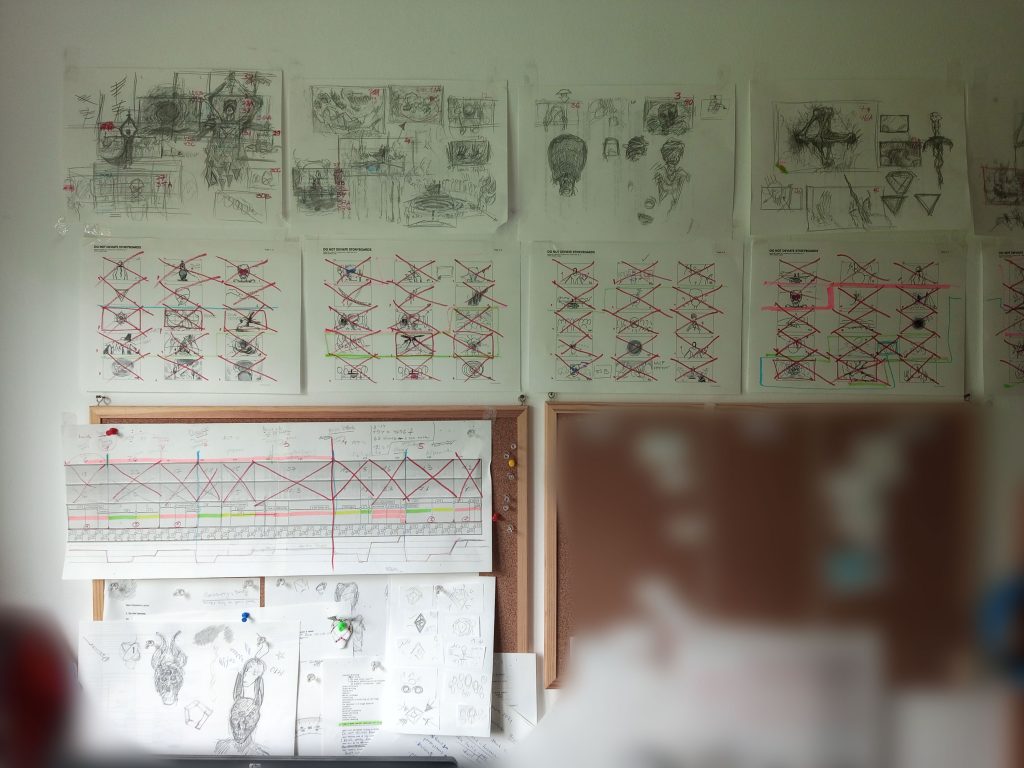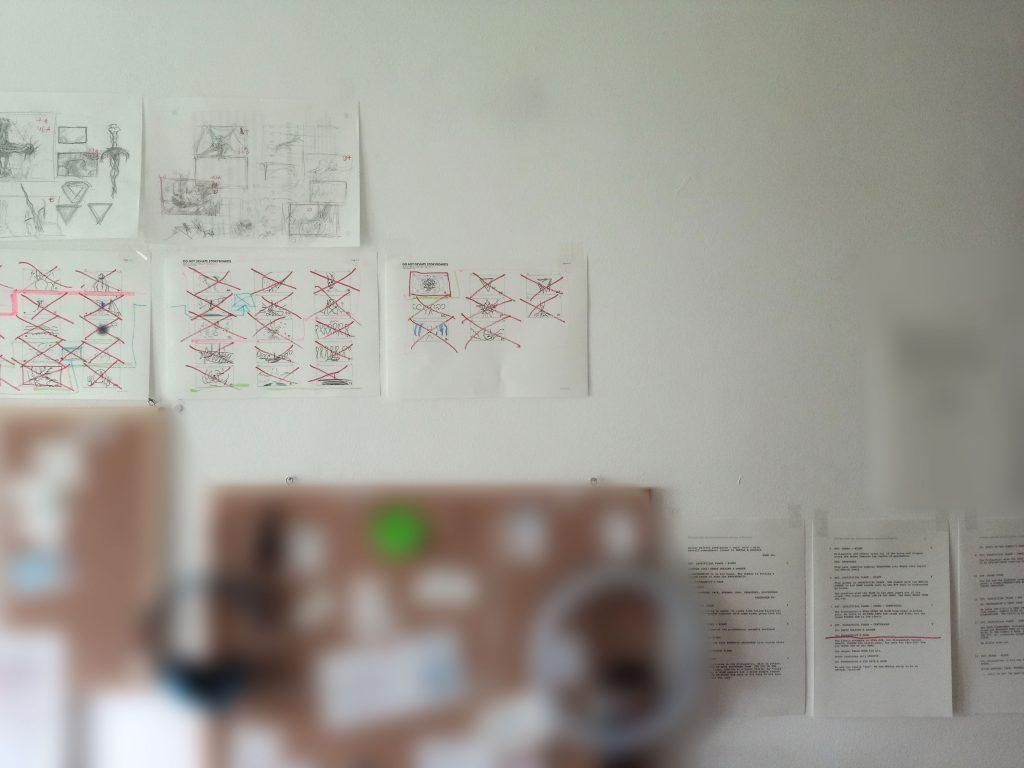 ###
This time the video is fully serious, so no humour or any easter eggs here. Pretty much everything is self explanatory in the video.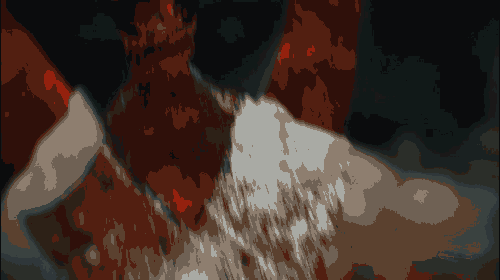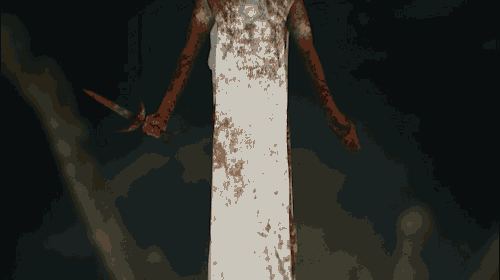 ###
Everything is gathered and animated in After Effects.
I don't have the original file (at the moment) with all the layers, but trust me there are a lot of shots and layers.
###
In the very end after all the rendering we have the final music video.
###